The Morro Bay Winter Bird Festival is a yearly ecotourism event promoting an understanding and appreciation of birds and other wildlife and an awareness of environmental and conservation issues of the Central Coast, while contributing to the well-being of the Morro Bay community. Each year the Festival has grown to include more events and to attract more participants.
Morro Bay and the surrounding area is an idea spot for avid birders.  Located on the Pacific Flyway, Morro Bay is a Globally Important Bird Area and a designated State and National Estuary.  Morro Coast Audubon Society always ranks in the top five for the Audubon Christmas Bird Count. In most years, over 200 different bird species are spotted during the Festival.
Program Update
For the 2023 Festival, we are returning to a four-day event, starting on Friday, January 13 and concluding on Monday, January 17.  Our plan includes over 140 events that include field trips, presentations, master classes and special events. As you know, our Festival was canceled the past two years due to COVID concerns; we can assure you that for 2023 we will be adhering to all government guidelines and procedures to ensure the safety of all participants.
Exciting news for 2023 is that David Allen Sibley will be our featured guest, offering a Master Class, leading two field trips and delivering the Keynote Address on Saturday night. We are also scheduling two book signings for David. Additionally, Jon Dunn will be participating in the Festival as a field trip leader; Jon was the chief consultant for the first five editions of National Geographic Field Guide to the Birds of North America and co-authored the sixth and seventh editions. Having David and Jon on the program for 2023 will re-establish the Morro Bay Bird Festival as one of the top bird festivals in the USA and will energize leaders, volunteers and attendees.
All-day and half-day tours take participants to a wide variety of habitats, including deep water pelagic, oak woodland and riparian, wetland and estuary, and the unique grassland habitat of the Carrizo Plain.  Workshops cover a vast array of topics ranging from beginner birding classes to gull identification and a new workshop on bats. A number of the events are geared toward birders who are also photographers.  Birders of all levels are welcome, and the schedule identifies programs especially appropriate for beginners or children, as well as programs that are wheelchair accessible.
Vendor Bazaar
A variety of vendors will be present with nature-related artwork, books, field equipment and attire, and local merchant wares.
Festival HQ
The Winter Bird Festival headquarters are at the Morro Bay Community Center at 1001 Kennedy Way.  Many field trips originate from this location unless otherwise noted.  Maps will be provided.
Morro Bay Winter Bird Festival Special Events
Opening Reception
Friday, January 13, 2023, 5:00 to 6:30pm
Morro Bay Community Center
Enjoy wine and cheese and fellow birders at the Bird Festival Bazaar. Browse the vendor booths featuring optics, books, music, nature art & photography, woodcarvings, jewelry, educational exhibits, and more!
More information coming soon. Video running represents festivals over the past 25 year!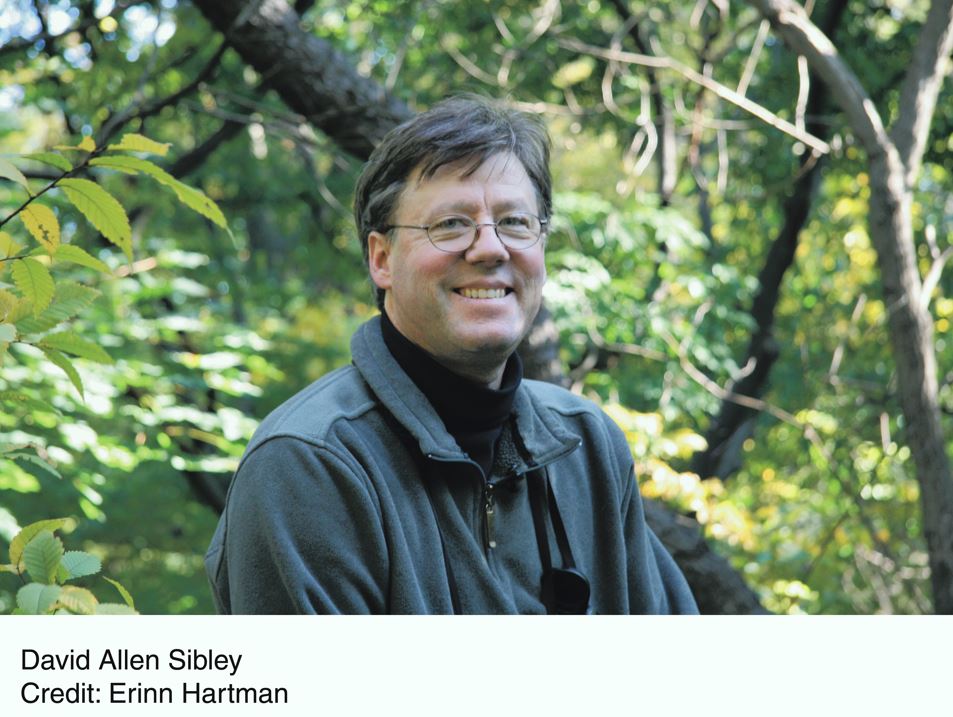 Keynote: David Sibley
Saturday, January 14, 2023, 7:00-8:30pm
Cuesta College Performing Arts Center
What It's Like to be a Bird
From UV vision, to deep diving, navigation, balance, super-efficient breathing, and more - birds have some amazing "superpowers", and at the same time nearly every aspect of their anatomy, physiology, and behavior has been shaped in some way by the demands of their ultimate superpower - flight. Using a selection of illustrations and information from his new book What It's Like to be a Bird, David will talk about some of the incredible things birds are able to do, and the adaptations that make those things possible.
RECORDED PAST PRESENTATIONS
Please enjoy the following recorded keynote speaker presentations from previous bird festivals: (Hint for optimum viewing: open this webpage in your cell phones browser and "cast" to a nearby smart tv. Turn up the volume on your tv)
2022 VIRTUAL FESTIVAL PRESENTATIONS