About the Morro Bay Winter Bird Festival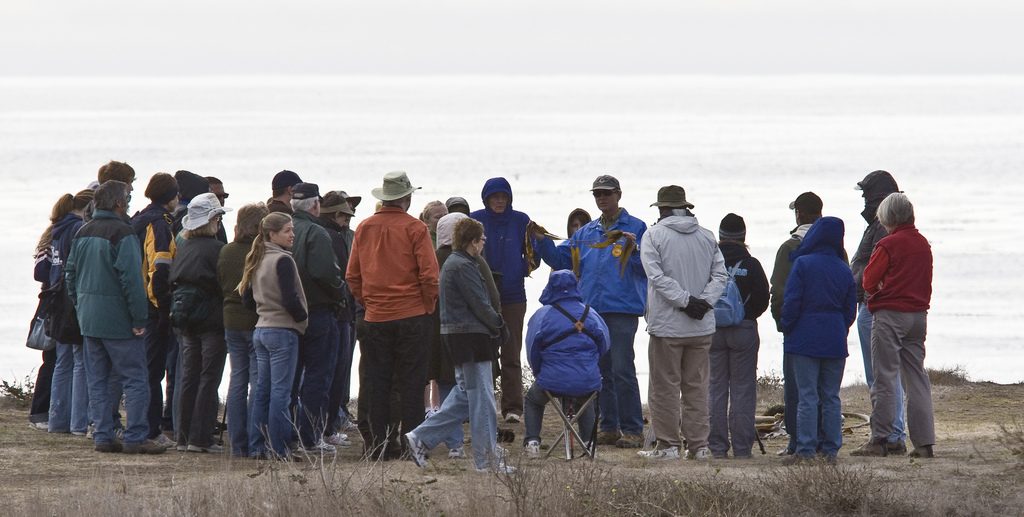 Testimonials
I loved this festival. Very well run and organized. Great people. Good trips and variety of habitats. Thanks for all your hard work.          

Chicago, Illinois
As a novice, I was so very pleased with the staff overall.  It was obvious that a loving spirit was injected into the festival from the beginning.

Moreno Valley, California
I really enjoyed attending the festival, met a lot of great people, saw great birds and learned a lot.

Missouri
An awesome 5th year of MBWBF for me!  Thanks for your hard work! A very smooth and well-run, fun event.                 

Morro Bay, California 
Thank you--this festival just gets better. It is my main bird event each year! See you [next time]..

Carpinteria, California
Keep it up...solid volunteers and experts. Thanks for a great confab.

Oregon

All of the presentations were superb! The entire festival was well organized. I was delighted with the variety of topics and different events to choose from! The price was extremely reasonable.

Mission Viejo, California          
Dear MBWBF people, the Festival was great! Thank you all.           

Los Angeles, California
A truly excellent festival this year -- thanks!     

Camarillo, California
Wonderful festival. Great job everyone!

Palo Alto, California
It was a great bird festival--kudos to all who worked so hard to make it a smooth running success!

Santa Rosa, California   
This was the perfect day--beautiful weather and birds on demand.              

San Francisco, California
The Morro Bay Winter Bird Festival is a yearly ecotourism event promoting an understanding and appreciation of birds and other wildlife and an awareness of environmental and conservation issues of the Central Coast, while contributing to the well-being of the Morro Bay community.
The event is sponsored by the Morro Coast Audubon Society in collaboration with the following:
California State Parks
Central Coast State Parks Association
City of Morro Bay.
Each year the Festival has grown to include more events and to attract more participants (over 700 in 2020)
Morro Bay and the surrounding area is an idea spot for avid birders.  Located on the Pacific Flyway, Morro Bay is a Globally Important Bird Area and a designated State and National Estuary.  Morro Coast Audubon Society ranks in the top five for the yearly Audubon Christmas Bird Count.  In most years, over 200 different bird species are spotted during the Festival. Check out the drop down menu below to view previous festivals bird sightings.
The 2022 Festival will have over 160 events including field trips, workshops, presentations, master classes and Special Events.   All-day and half-day trips take participants to a wide variety of habitats, including deep water pelagic, oak woodland and riparian, wetland and estuary, and the unique grassland habitat of the Carrizo Plain.  Workshops cover a vast array of topics ranging from beginner birding classes to gull identification and a new workshop on bats.
A number of the events are geared toward birders who are also photographers.  Birders of all levels are welcome, and the schedule identifies programs especially appropriate for beginners or children, as well as programs that are wheelchair accessible.
The headquarters for the Festival is at the Morro Bay Community Center at 1001 Kennedy Way.   Maps to venues and meeting places will be provided on our website.