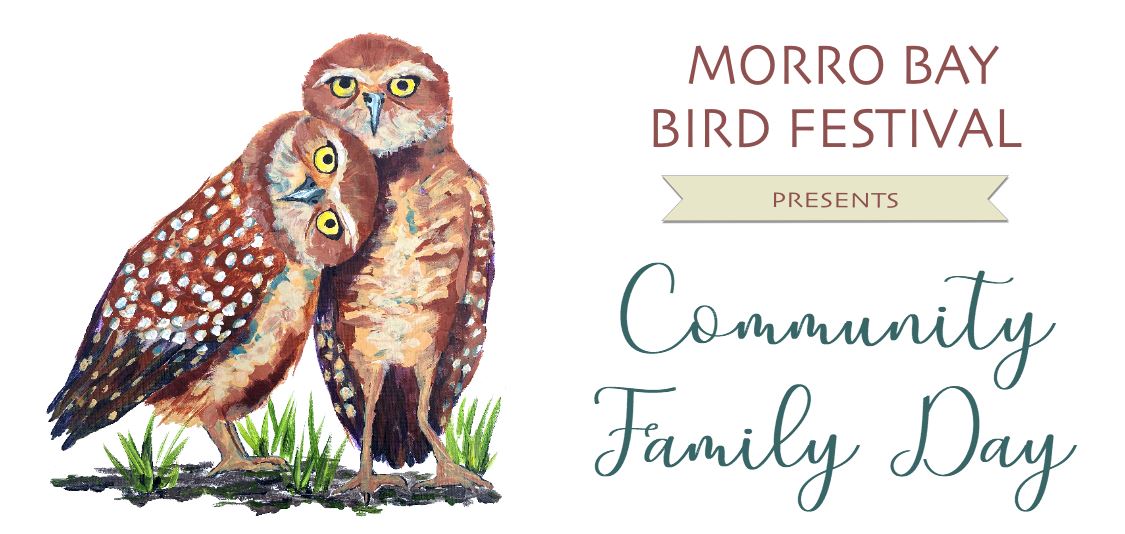 Fun for the entire family is Saturday, January 13, 2024
The 2024 program (subject to change) takes place at the Morro Bay Community Center.
No pre-registration; all events are first come, first served
Community Family Day presents many activities for kids and adults alike.
Join talented artists to learn about Nature Journaling
Dissect an owl pellet
Enjoy crafts to make and take home
Visit with live critters
Stroll through the Vendor Bazaar and Marketplace to fill out your "Passport to Knowledge"!
| Time | Location | Activity |
| --- | --- | --- |
| 10:00 am - 3:30 pm | Outside | Pick up Passport to Knowledge at the Welcome Table |
| 10:00 am - 4:00 pm | Bazaar | Hi-Mountain Lookout Condor Paper Plane |
| 10:00 am - 4:00 pm | Bazaar | SLO Beaver Brigade |
| 10:00 am - 4:00 pm | Multipurpose Room | Nature Journaling |
| 10:00 am - 4:00 pm | Multipurpose Room | LATO Oak Ambassadors |
| 10:00 am - 4:00 pm | Multipurpose Room | Ongoing Bird Related Arts & Crafts |
| 10:00 am - 4:00 pm | Bazaar | Sea Otter Savvy |
| 10:00 am - 4:00 pm | Bazaar | BLM |
| 10:00 am - 4:00 pm | Bazaar | Pacific Wildlife Care Animal Ambassador |
| 12:00 pm - 12:45 pm | Lounge | Curious Critters |
| 1:00 pm - 1:45 pm | Lounge | Curious Critters |
| 1:00 pm - 3:00 pm | Multipurpose Room | Owl Pellet Dissection |
Additional Saturday events open for Community Family Day
When: 3:30 pm - 4:30 pm Meet the Raptors - presented by Pacific Wildlife Care
Where: Veterans Memorial Building, Morro Bay  - 209 Surf St, Morro Bay